The New York State Field Band Conference and its executive council are pleased to announce the appointment of Allen Buell as Judge Coordinator for the 2017 season. Mr. Buell has a strong background and current involvement in the pageantry activity and many connections in the hospitality industry.  This makes him uniquely qualified to both recruit high quality adjudicators for the NYSFBC and to coordinate their logistics for attending shows and judging in New York.
Mr. Buell will be taking over for the current coordinator Tim Watson.  The executive council would like to thank Mr. Watson for his many years of service. Over the past 16 years Tim Watson has helped grow the judging roster, overseen the transition to digital judging commentary and streamlined the travel process for adjudicators.  The NYSFBC wishes Mr. Watson all the best in his retirement.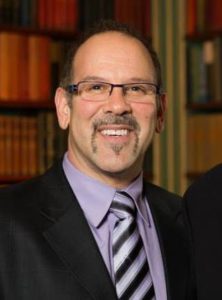 Allen Buell has been involved in the marching activity for over 40 years as a Performer, Instructor, Director, Adjudicator and Corps Business Manager.  Mr. Buell has served as Vice President & President of the Northeast Colorguard Circuit, on the Board of Directors of the Rochester Crusaders and held a ten year run as Business Manager for the Five Time Drum Corps Associates (DCA) World Champion Empire Statesmen Drum Corps.  He is the past President of the Greater Rochester Visitors Association's Visitor Industry Council. Mr. Buell has served as a visual judge for the USSBA, PFCJ, DCA and NYSFBC and worked in many different positions with WGI. Allen was honored to be the 2009 Inductee into the Northeast Colorguard Circuit's Hall of Fame, 2013 Inductee into the World Drum Corps Hall of Fame and most recently in 2015 he was inducted into the Mid York Colorguard Hall of Fame.  Mr. Buell is currently the President of Drum Corps Associates and the Director of Special Events at the George Eastman Museum in Rochester, NY.