Miss out on getting your NYSFBC Championship show gear?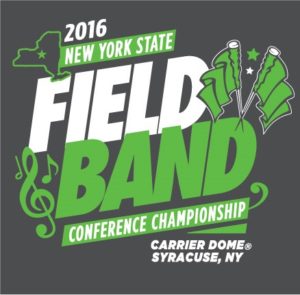 Syracuse University will keep the website nysfieldband.syr.edu open thru Friday November 4th @ 11:59PM for post orders! Some sizes are sold out, but if there is a large quantity demand a reprint may be possible.
If you have questions please call Janeen M Salzman, Merchandise Supervisor at 315-443-9875.